1. About Yawna > 1.5. Yawna's website and supplementary pages
In 2020, I decided to establish this independent, non-profit website, in order to publish as much information and documentation as possible about Maaloula and its Aramaic language.
I have worked on the preparation of the main content of the site taking into account several criteria:
Scientific and linguistic accuracy and reliability of information.
Simplify as much as possible.
Presenting in an engaging style that is supported by illustrations.
We started by learning Semitic languages in general, then the Aramaic language and its various languages and dialects down to Maaloula Aramaic where we started learning some of its daily used words and phrases. We also learned about the history of Maaloula, its geography and holidays. Later, we will learn about the monuments, heritage, literature, arts and traditions of its people, and we will also further expand on Aramaic language learning.
In the first year, Yawna family has grown and the website was able to reach 79 countries thanks to your trust and encouragement.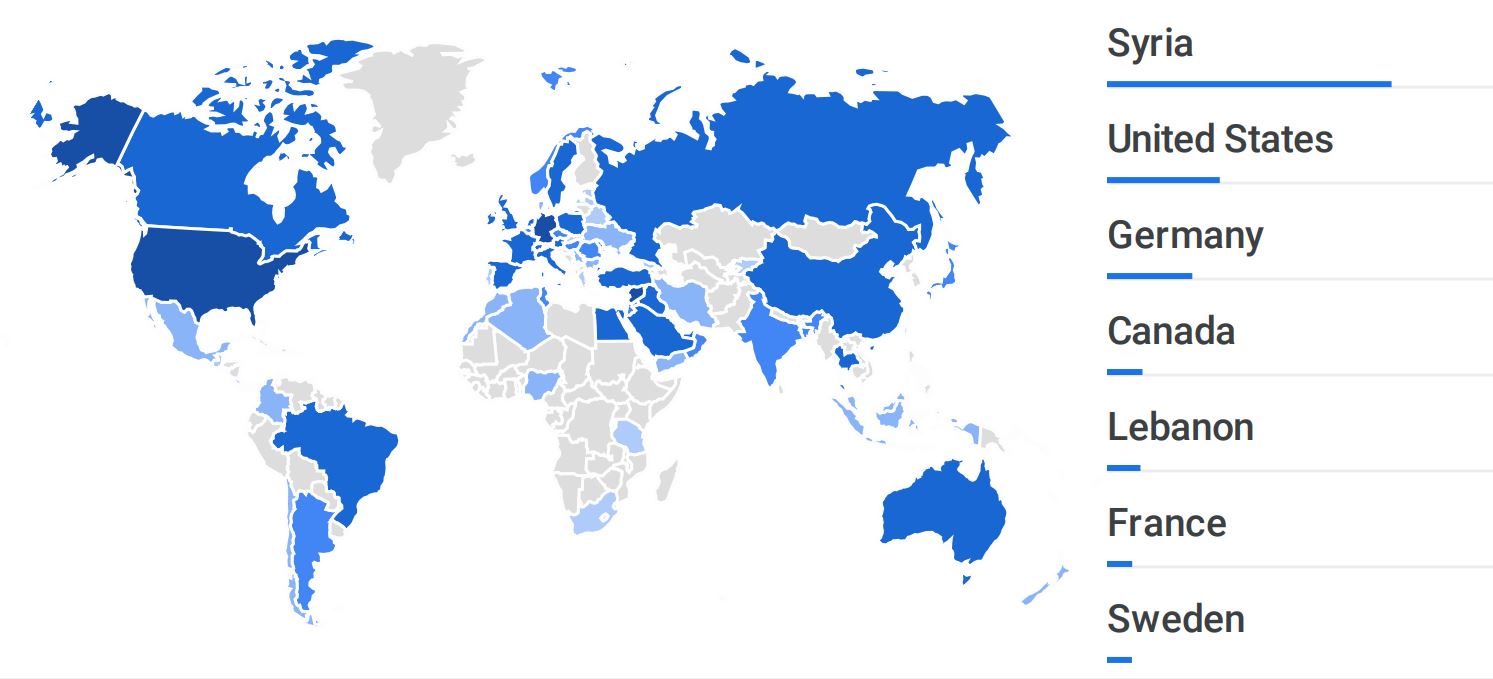 Figure 1.5.1: Visitors of Yawna in the first year from 79 Countries
1.5.2. Facebook Page and YouTube Channel
To take advantage of the features provided by Facebook and YouTube, I created a page and a channel to support and complement the website.
I'm posting twice a week on Wednesdays and Saturdays at 11:00 a.m. (Maaloula time).
The aim of the Facebook channel is to achieve three main goals:
The first and most important of which is to encourage Maaloulians, wherever they are, to think and speak the Aramaic language by asking them questions or making sentences, to slow down the catastrophe of forgetting their mother tongue as much as possible.
The second goal is to publish Aramaic vocabulary and expressions together with an audio recording for those who want to learn them or those who make mistakes in their pronunciation or meaning to be corrected.
The third goal is to communicate with the followers, listen to their opinions and questions and inform them about everything new.