We all love Aramaic, the language of Jesus, and we hope to learn and speak it.
We would love to get to know Maaloula, a unique village full of history and rich in monuments.
I established the Yawna project with two main goals:
1- To teach the Aramaic language using a modern curriculum, bringing in greater knowledge of its age-old history and working to preserve it and protect it from extinction.
2- To disseminate accurate and documented information about Maaloula in all aspects: its history, geography, monuments, the culture of its people, and so on.
To achieve these goals, it was necessary to pass through foundational stages that include documentation, academic study, private research and educational experience. Now it is time for us to take a new step on the path towards our goal, which is the launch of the Yawna project.
Hope you have a useful and enjoyable time!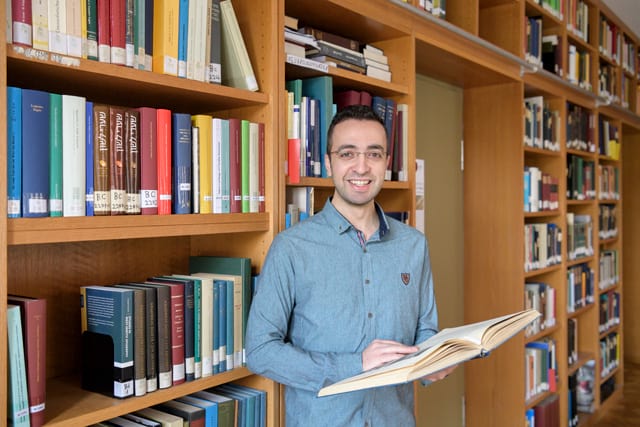 Rimon Wehbi
Master of Arts – Semitic Languages – Heidelberg University